Welcome to Room 102, 3rd Grade!
To contact me, please send an email to mmox@cps.edu
---
---
Welcome to our classroom site. Please use the links in the menu to navigate the site.

Homework is posted weekly on the homework page of the menu.
---
Room 102 Familes and Parents,

This year we will be piloting a reading program called Lexia. Lexia is an app-based, personalized learning program that allows all of our students to succeed at growing in their reading abilities. Lexia is highly adaptive and can pin point areas of growth and strength for our students throughout key reading areas from Pre-K to Grade 5.

To ensure that Lexia is a success for all of our students, we have a new technology contract for iPad usage in our school. Your student should have received one to take home for you and them to sign. While the version provided was condensed, it covers the major focus areas of the larger contract. I have provided links to both as buttons in our side menu. Please take the time to familiarize yourself with the contract and return them to school as soon as possible.

Thank you,
​Mr. Mox
mmox@cps.edu
Powered by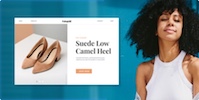 Create your own unique website with customizable templates.